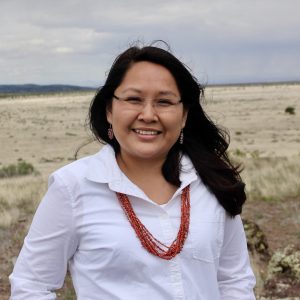 Dr. Graylynn Hudson, Ph.D.
Licensed Psychologist in Arizona
"I grew up in a family that valued and encouraged helping others. I remember being a child and seeing my maternal grandparents being compassionate and kind to others experiencing hardship. Their love, teachings, guidance, and encouragement helped me understand and overcome my own struggles as a young person.
Growing up in a family with these qualities always made me feel like I was meant to help people and my community. I sought any experience, whether, through a job or volunteering, that would allow me to do this. As a mental health provider, I worked in two community health settings with children, adults, and families struggling to overcome various issues. While working in these settings, I still wanted to find a way to help in a significant way that utilized all of my experiences, including my formal and informal education. This led to the creation of Juniper Spring Psychological Services.
At Juniper Spring Psychological Services, we want to create strong and resilient individuals and families."
– Dr. Graylynn Hudson, Ph.D.
Education:
Doctor of Philosophy (Ph.D.) in Counseling Psychology
Master of Administration in Health Sciences
Bachelors of Science in Health Sciences
Specific Training & Experience:
Couples Therapy – The Gottman Method, Level 2 Couples Therapist
Psychotherapy with Children and Adolescents
Psychotherapy with Adults with Intellectual Disabilities
Psychological Testing of Adults
Trauma
Navajo/American Indian Wellness